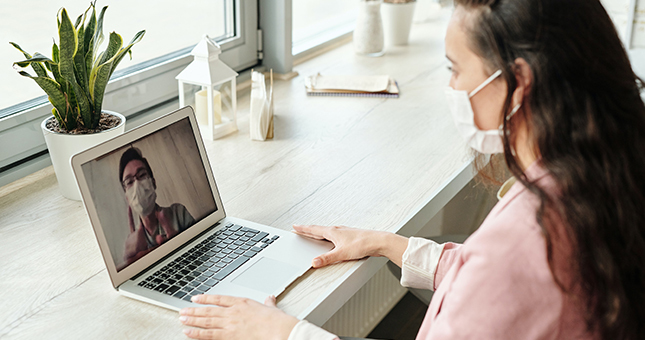 April 20, 2021 / Issue Volume 33, Number 1, Spring 2021 / Thought to Action
The Spirituality of COVID Risk
Well over one year on, the COVID-19 pandemic continues to dramatically disrupt lives around the world. As scientists have rushed to understand this new health risk, people of faith have also raised questions about a theology of risk during this crisis.[1] Some describe COVID-19 as a global wake-up call for social justice and human rights.[2] How can faith communities best contribute to the common good in this pandemic?[3] As they seek to be part of the solution, faith communities should develop fluency in the biomedical language of health risk[4] and faith leaders should "translate" such risk communications into their local contexts in order to help protect and support their congregations and communities.
The causative virus, SARS-CoV-2,[5] presents a perfect storm of attributes that heighten public health risk perception. It is an invisible, unfamiliar, unpredictable, dreaded, involuntary, and undetectable hazard.[6]Governments at all levels have scrambled to provide protective directives in the midst of evolving scientific understanding,[7] but there have been some conflicting agendas and inconsistent advisories in the management of this outbreak.[8] Faith communities have been caught up in these waves of emergency measures and, congregational gatherings have occasionally provided opportune venues for the transmission of the virus.[9]
In the face of social distancing rules and other limitations on their group activities, faith communities have turned to media technologies to maintain congregational engagement. About forty percent of regular worship attendees have replaced their in-person worship with a media platform.[10] This is bringing about a new virtual sacred space and a distributed corporate presence.[11] As one author puts it, "God has allowed the coronavirus pandemic for some reason at this particular time in history, and it coincides with the present booming age of technology that connects people both near and far at virtually no cost or risk to health."[12]
We are looking forward to the day when life will return to normal with effective vaccines[13] but things may never be quite the way they were. In the meantime, congregations need to maintain best practices to protect their adherents during the pandemic. There are many good online resources specifically directed to faith communities to help them in such efforts.[14] There is also information available to guide religious organizations as employers.[15]
Social anthropologist Dame Mary Douglas (1921–2007) has said that "if Western industrial democracy were ever to build a homogeneous culture using a uniform vocabulary for moralizing and politicizing the dangers around, it could not use the vocabulary of religion. The neutral vocabulary of risk is all we have for making a bridge between the known facts of existence and the construction of a moral community."[16] Whether or not they agree with this claim, faith communities should learn the language of risk in order to be credible partners in the control of pandemics such as COVID-19. Faith leaders need to promote evidence-based risk management resources for the good of their congregations and wider society. Leaders themselves need social support.[17]
Along with taking precautions to prevent the transmission of SARS-CoV-2, faith communities also have a mandate to minister to the spiritual needs of their members and those beyond because "it is evident that religious and spiritual interventions play a crucial role in this public health crisis. They guide people to find meaning and acceptance in the midst of suffering while engaging in the deepest questions of life."[18] Faith communities have much to offer people who are troubled by personal and social upheavals during this pandemic. The loss of social contacts has left many feeling (more) lonely and isolated. These times call for creative measures and risk taking. Faith communities must navigate the biomedical model of health risk to learn its language in seeking the common good during this pandemic. Maybe it's also time to recover a theology of risk[19] to correct some distorted risk perceptions during this COVID-19 crisis.
In summary, our faith communities should:
1. Stay on board with credible health risk solutions and public partnership
The general public has been particularly critical of those who show disregard for recommended health risk precautions, yet a few congregations have flaunted their resistance to these rules. Whether or not religious groups can win some legal challenges to health orders,[20] faith leaders should engage in partnership, not opposition to the common good. Faith communities can offer an added dimension of care that is essential in fostering personal resilience during this pandemic.
2. Support the well-being of pastoral front line workers
Much has rightly been written about the occupational health risks of health care workers but there is almost nothing in the medical literature addressing the mental health risks to professional and lay pastoral workers. Faith communities need to take steps to protect the physical and mental health of their own spiritual care-givers during the psychological pandemic that is very much a part of this COVID-19 outbreak.
3. Re-set the risk management of pastoral care
Congregations have quickly adopted media technologies to enable participation from home. For now, the home has regained the sacred space that it once had in the early Christian movement two thousand years ago,[21] when private homes and other venues[22]played an effective role in managing the risks of imperial and cultural hostility to a new social movement. Our twenty-first century COVID pandemic presents a new opportunity to faith communities to break out of familiar forms and risk a more inclusive future for the common good.
---