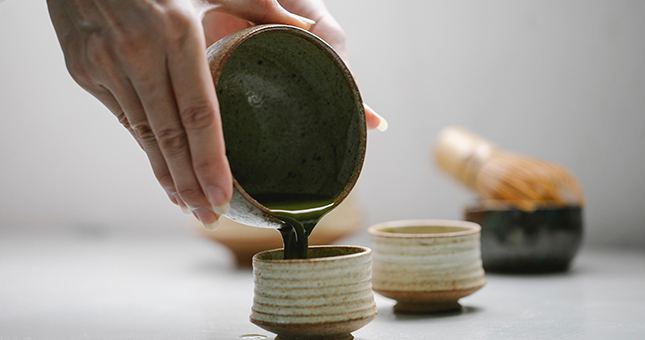 April 20, 2021 / Issue Volume 33, Number 1, Spring 2021 / Profile
Yet I Will Rejoice
In this COVID-19 online world, we are constantly connected, but at a price: isolation, loneliness, and disconnection from the physical world. The church's vocation at this time is to reconnect the disconnected.
In Japan, we stand outwardly strong, making sacrifices together, yet we struggle in silence to cope with our losses. My church community, COEN Life (Sapporo), seeks to be a safe place to grieve and support one another. My role is to serve tea.
Chadō (tea ceremony) is the Japanese art of tea hospitality. The host chooses the utensils, flowers, hanging scroll, and sweets to suit the season, occasion, and taste of the guests, and brings these to life by performing the preparation of tea. Each elegant movement has meaning. Chadō excels at making humble and broken things beautiful. Tea gatherings have become tiny pockets of community, safe even during COVID-19, to reconnect with God, with each other, and with the physical world, as all five senses are engaged.
I wrote this tea-communion liturgy for COEN Life's Harvest Thanksgiving service, using symbolism shared by chadō and communion. Masks and social distancing became symbols of the emotional distance between people as a result of COVID-19.