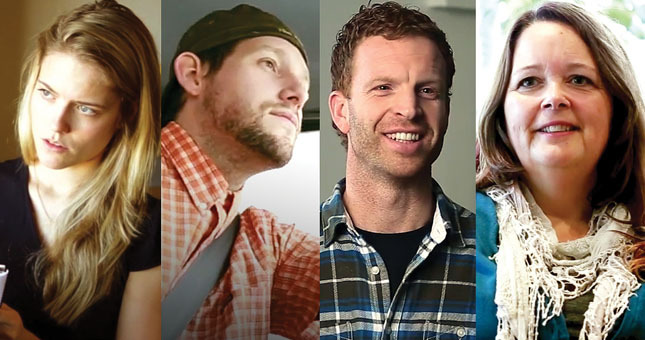 May 01, 2014 / Issue Volume 26, Number 2, Spring 2014 / Profile
Joining God in the Renewal of All Things
An actor embarking on a scary dream that might not work out. An owner/operator of a small business who wonders what difference he's making selling Old Dutch chips. A construction manager surprised at how passionate he is about a job he didn't pursue. A counsellor who finds people glorious amidst their messiness.
Watch the videos below produced by Artisan Church, showing people in their congregation who are thinking through and discovering how their work joins God in the renewal of all things. Regent alumni Nelson Boschmann and Lance Odegard co-pastor Artisan Church that meets Sunday mornings at 9 am and 11 am in the Alice MacKay Room of Vancouver Public Library's Central Branch on 350 West Georgia Street.
Use the arrows to scroll between the two videos.
Videographers: John Giesbrecht and Adam Schellenberg from Capital Media House
Music by Nelson Boschmann