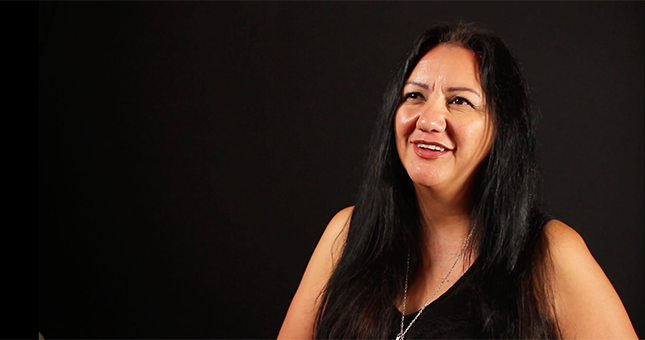 November 28, 2018 / Issue Volume 30, Number 2, Winter 2018 / Profile
Good Medicine
"An Elder once told me that we grieve in two ways. We cry and we laugh."
We laugh because it fills our hearts with good medicine.
We laugh because we are a people who value unpretentiousness.
We laugh as an act of resistance against attempted cultural genocide and colonization.
Good medicine is an Indigenous term used to describe something healthy, beneficial, or actually medicinal. An Indigenous Elder saw the smoke of a campfire following me as I moved from one spot to another to save my teary eyes. He said, "That's good medicine when the smoke follows you." I did not understand because I was just a kid, but later learned that smoke is used in ceremony for cleansing.
The Bible tells us that a cheerful heart is good medicine (Proverbs 17:22)—"A cheerful heart is good medicine, but a broken spirit saps a person's strength."
According to an article entitled "Laughter is Good Medicine" by Dr. Nina Radcliff in the Washington Post, laughter "wipes away stress, decreases blood pressure, burns calories, alleviates pain, connects us to others, reinvigorates us with hope, helps ward off germs..." and much more.[1]
There are countless humorous stories I could tell you, at least one from every journey to the more than 600 First Nations communities in Canada and the United States that I have visited. The abundance of humour usually surprises people who don't know Indigenous people. Seriously, we laugh a lot. Indigenous people all over the world have this same ability to laugh. Humour can break through a language barrier, cultural barrier, and be an act of resistance.
An Elder once told me that we grieve in two ways. We cry and we laugh. Either way, we get emotion out. I grew up listening to my mom and Auntie's laughter when they would visit. Sometimes we could hear them laughing even though we were a stone's throw from the house. Indigenous laughter is lavish, and it's loud.
At my craft table at a conference in Saskatchewan an Indigenous Elder walked up and asked about my earrings. He wanted to know what they were made of and I explained, "They're carved from buffalo bone." He didn't take his eyes off the earrings, but lifted his head slowly and brought it down in a full nod. Then he looked at me and said, "You can make them look older by soaking them in black tea." There was a full three-second pause before he finished. "…That's what I do with my teeth." Then he smiled (all pearly whites) and we both laughed for a long time.
Another time, my craft table was with other vendors near the parking lot at a Pow wow in Los Angeles. As part of a promotion, I was giving away my new CD. The sign on the table was clear: "Free CD!" The Pow wow MC announced a special coming up next, "The Chicken Dance," which for most of us was a huge favourite. Nearly all the vendors went to the arena to watch the special and I was one of only a few left behind (I was mid-way through an earring project). An Indigenous Elder walked in from the parking lot and over to my table. I had never met him before. He saw the sign and looked around the empty vendor area, smiled and said, "Huh! You can't even give them away." We laughed for a long time.
One of my favourite Elders is a man we call Papa Joe. He's Cree from northern Alberta and he is married to Janice from Lillooet. We have had many laughs together over the years. He traveled on a church outreach trip to Mexico and all the way south he called the I-5 freeway the "high five." We're not sure if that's how he heard it or that was his joke, but we all smiled when he said it.
One of my dear friends, the late Dr. Wendy Beauchemin Peterson, Red River Metis, was famous for her word slip-ups. When traveling with a group of friends in Paris on our last trip together, Wendy went to talk to the man at the ticket booth to buy subway tickets. She asked, "Parles-vous en Francais?" The Parisian man said "Yes, and I also speak English." She roared with laughter and came back to us with the story. The rest of the day we would randomly bring it up, "Pardon me sir, do you speak French?" We laughed for a long time about that one.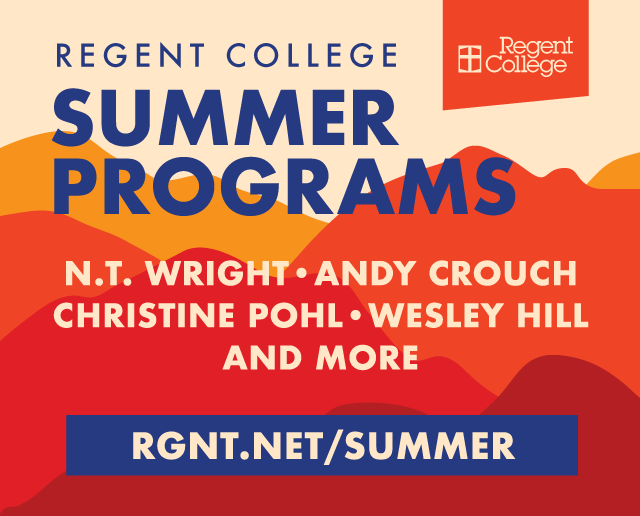 My Grandpa, Alec George, took in a little boy from Nadleh who was known as Paul Alec (taking my Grandpa's first name). Paul was about ten years older than my oldest Auntie and she remembers him being a part of their family. When Paul was about eighteen my Grandpa gave him some change and asked him to go to the store for a loaf of bread. Paul didn't come back for over twenty years.
One day at Grandpa's house, Paul Alec walked in. Everyone was so surprised to see him that they couldn't say anything. My Grandpa looked up, smiled at Paul, and said, "Where's my loaf of bread?" Everyone laughed for a long time. (Later he told them he traveled all over. Part of his story is that he fell asleep on a boxcar and woke up in Mexico. We always laugh when we remember his story).
The laughter helps with those awkward moments when no one knows what to say. An Elder will have some words that make everyone laugh and all the tension goes away.
Paul Alec's story is not an easy one. There is tragedy and injustice surrounding his early years. On January 1, 1936, at four in the afternoon, five boys between the ages of seven and ten years old ran away from Lejac Residential School, which is located approximately ten miles from Nadleh Whut'en First Nation. The boys decided to take a shortcut over the frozen lake. One of them, Paul Alec, turned back. The other four boys kept walking and were within sight of the lights of Nadleh when the cold set in and they could not walk any further. The next day at 5:30 pm a search party from Nadleh found their four frozen bodies. I was given a transcript of the official inquiry. It was decided there was no particular person at Le Jac Residential School to be blamed for their deaths, even though they knew the boys to be missing at 6 pm on the same day they left. Incredibly, the Bishop in charge was away and did not even participate in the trial or the inquiry.
The grief and devastation is only comparable to the injustice of this situation. It is difficult to understand how one can laugh while being haunted by memories of the past.
Laughter is an act of resistance. Even though a quick glance at Indigenous history can cause the strongest heart to break, we can stand through it all because of the beauty, wisdom, and the humour of our Elders. Our ancestors are watching and smiling over us, and most likely, laughing.
Dedicated to the memory of Dr. Wendy Beauchemin Peterson, Red River Metis — (1946–2018)
Looking for more great stories: Read Ali Cumming's account of a painful yet instructive encounter with one of Regent's most beloved Professors, in "The Thoroughbred and the Donkey."
---