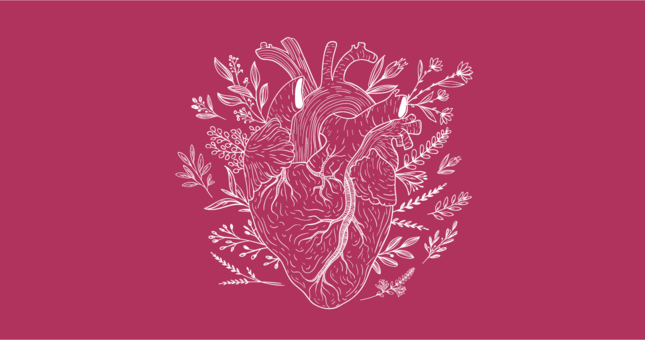 March 26, 2020 / Issue Volume 31, Number 1, Spring 2020 / Jeff's Journal
What Open Heart Surgery Taught Me about My Embodied Soul
No one warned me that the surgically induced trauma to my body would turn my mind to mush and my spirit to numbness.
I praise you because I am fearfully and wonderfully made;
your works are wonderful,
I know that full well. (Ps 139:14)

Just over a year ago I underwent open heart surgery to correct an inherited defect. I am grateful to God for the blessing of a full recovery. I feel fine and have lots of energy. Apart from acquiring a rather dramatic-looking scar, what is the lasting legacy of my surgery and recovery?
Many things, at many levels. One enduring insight is the simple fact that body, mind, and spirit are deeply and inseparably connected. I had understood that idea theologically and philosophically long before my operation. But only with my medical journey did I realize it in my being.
Before my surgery, I had no symptoms. I was healthy and active. I had never had an operation of any kind before. When I walked in off the street, I was feeling just great. Nevertheless, I got on the operating table, slept through a 10-hour procedure, spent two weeks in the hospital, and was off work for two and a half months.
The recovery process was slow. At first, it seemed a great achievement to manage just a few tentative steps down the hallway, dragging my I.V. pole with me. Once home, my daughter accompanied me on what she called "the old man shuffle" up and down our street. Ordinarily I never take naps, but took two a day to start my recovery, then one, then eventually none. I was physically weak, depleted and drained—this kind of operation uses up all your stored reserves of stamina. Ever so slowly some energy returned. All this was pretty much as I had expected.
But no one had warned me that my mind would go to mush. Somehow my brain had turned to oatmeal. In the hospital, I didn't want the TV on, didn't want to read anything, and couldn't keep a conversation going beyond a few sentences. At home, I started with Disney movies (sorry, but not a lot of mental acuity is needed for those), graduated to magazines, then to watching sports on TV, and eventually to a book. I found myself in a thick mental fog, my mind in very slow gear. After a few weeks at home, my wife sweetly said, "Oh, you must be getting better—we just had a coherent conversation."
Similarly, no one told me that the surgery would sap my spiritual energy and focus, but it did. At the outset, I was unable to do anything more than ask, "O God, help me." That prayer was on repeat; nothing more was possible. Perhaps that's the most basic and most universal of all human prayers. In any case, it's all I could muster in the early stages.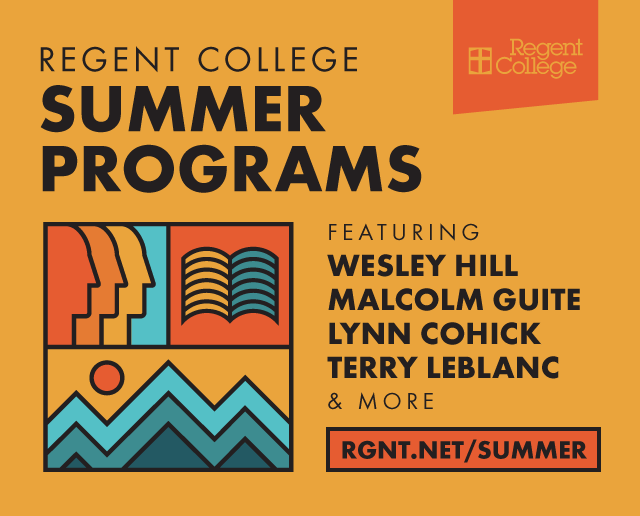 I remain deeply grateful for all those from our church and from the Regent community who prayed for my healing. The prayers of many were a tremendous encouragement. It was a time to receive the prayers of people who cared, even when I could not pray much myself, even for myself.
As my recovery unfolded, bit by bit I regained more ability to focus on God and offer more advanced prayers, such as: "Thank you, Lord, for another day. It is your gift. Please continue to heal me. Bless my family. Bless Regent. Amen."
It also took a considerable effort to return to church. For many weeks I lacked both physical and emotional stamina (even as an extravert) to face so many well-intended, cheerful, and energetic people. But in due course I was very glad to get back amongst God's people in worship. We can easily take such privileges for granted.
We are wonderfully and fearfully made as "whole beings"—the human body, mind, and spirit are deeply and inseparably connected. Medical science is increasingly aware of this fact. It's not just trendy pop psychology. It would be helpful if our theology and our practice of ministry were more explicitly shaped by this simple truth. Since we as God's creatures truly are whole beings, mysteriously woven together by God's handiwork, my experience should not surprise us.
But it did surprise me. No one warned me that the surgically-induced trauma to my body would turn my mind to mush and my spirit to numbness. I imagine similar chain reactions would occur regardless where the wound begins: people who endure traumas to their minds suffer negative effects on their bodies and spirits. Likewise, those whose spirits have been wounded endure physical and mental pain. Made as we are, our suffering reverberates throughout our entire being. People in pain suffer in each part of their inseparable body-mind-spirit, often in ways they don't fully realize.
Our creator-redeemer God is a comprehensive healer who longs to bring fullness of life to our fragile, vulnerable selves. This is good news indeed! My suggestion: let's remember as we attend gently to each other as fragile, embodied souls that there exists a profound and mysterious unity of body, mind, and spirit. And let's pray for the Lord's gift of wholeness that gives life and light to our whole beings.
Want to read more about the relationship between faith and physical suffering? Read Ken McAllister's meditation on a lifetime coping with severe inflammatory arthritis.