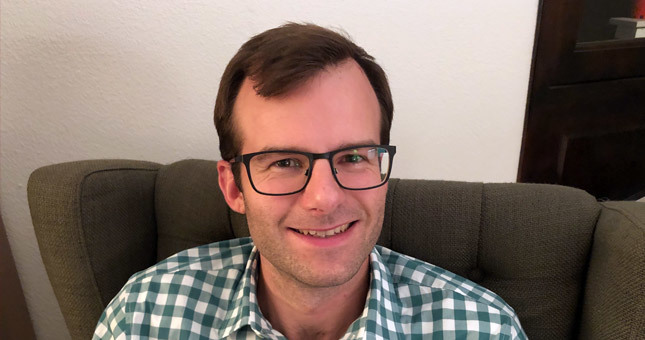 November 17, 2020 / Issue Volume 32, Number 2, Fall 2020 / Field Notes
Catechism as Personal Knowledge: The Impact of Jim Packer
When I first became personally acquainted with Dr. Packer, he was in the last movement of his oratorio, rhythmically broadcasting his missional commitment to spending the final years of life "beating the drum of catechesis." I was a young man with a newfound calling to pastoral ministry and an energetic interest in theology, yet I had no idea what catechesis was and why it might be of significance in the kingdom of God. I would soon discover that catechesis is the place where theologian and priest dance together, as Jim was fond of saying, catechesis teaches "the truths to live by and how to live by them."
Much to my surprise, Jim was also fond of telling pastors not to pursue PhD studies. "Pastors are theological generalists," he would say, "and doctoral studies force one to become an academic specialist." While I did not heed Jim's advice, much to his bewilderment, my defiance was due in part to the formative influence of his conviction that the work of catechesis requires a well-formed catechist, whose heart and mind is immersed in the deep things of God. Catechesis and catechism require living and breathing catechists, whose lives have been formed by contemplative attention to God's goodness and glory.
In my vocation as an Anglican priest, I have come to see how the formation of the catechist is just as important as the content of the catechism and methods of catechesis. Catechesis is a form of paideia—a form of pedagogy in which intellectual and theological integrity is dovetailed with spiritual and relational maturity. Transmission of and formation in the Christian faith and community is a matter of life-on-life encounter. Our coming to know "the truths to live by" and "how to live by them" is a matter of personal and moral, as well as theological, knowledge.
These insights are where "rubbing shoulders" with Jim in my early years of training as an Anglican priest and theologian were so crucial. I was shaped as much by watching his life and experiencing his personhood as I was by sitting under his teaching. I had the privilege of hearing him not only give off-the-cuff lectures about the nature of God's inner trinitarian life in light of Jesus' cry of dereliction, but also ask for prayer for his daughter as she grieved the death of her dog. I had the privilege of watching him not only captivate crowds with his winsome and endearing sense of humor, but also respond to a fawning fan whose "ardent affection" for Dr. Packer was proclaimed with an embarrassing lack of reserve (old school British academics are not always appreciative of the kind of attention North American fans tend to offer): "Well, after such a profession as that, I guess some sort of brotherly hug is in order." I had the privilege of not only reading his books, but observing his body language and tone of voice as he talked with neighbors and attended to their pets.
What impacted me most about Jim was not his theological erudition or encyclopedic memory, impressive as they were, but his gentleness, humility, and genuine interest in people. The question his life poses for me and for every church catechist is this: Am I becoming the sort of person who can be entrusted with the noble work of catechesis? Am I someone whose ordinary life radiates with the fragrance of Christ? Am I watching over my character as much as the content of my teaching?
A preacher once said, "Remember your leaders, those who spoke to you the word of God. Consider the outcome of their way of life, and imitate their faith." I, like countless others, am thankful for the memory of Jim.