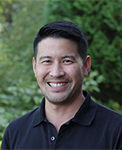 Daniel Komori
(MDiv '08)
Daniel Komori is married to Tanya, and they have 3 wonderful kids. They live in Calgary, Alberta where they were both born & raised. Daniel is the Associate National Director of Journey Canada, where he has been on staff since completing his MDiv at Regent College in 2008.
I am sometimes referred to as "The Porn Guy" or "The Porn Pastor." You may think it strange, but I've gotten used to it over the years. Pornography is a topic I have been speaking and teaching about for the past 15 years.
Let me share a bit of how this all came about for me.
It was the summer of '91, and my eldest brother drowned in a river just a few weeks after his high school graduation. I was 12 years old. To quell my pain and to escape the reality of my world falling apart, I found solace in pornography. Even though this initial foray into pornography was to ease emotional pain and loss in my life, it grew in adolescence to become an addiction as I turned to pornography to satisfy a whole array of emotional, relational, physical, and spiritual needs.
My relationship with porn continued through my teen years, into my initial years of ministry training as a young adult. It carried into my marriage and my first role into full-time church ministry. I hated the behaviour and would often pray and make vows to never go back, yet I found myself returning to pornography time and time again. I deeply resonated with the Apostle Paul's words, "Wretched man that I am, who will save me from this body of death?" Due to the immense shame I felt, I wrestled with these struggles alone.
Things changed when we moved to Vancouver to pursue my studies at Regent, and I heard about the ministry of Journey Canada and began attending the weekly meeting of the Journey Discipleship Course.
What I encountered as I attended the weekly evening gatherings of Journey began a work of deep transformation in my life that continues to this day. During the weekly meetings (consisting of worship, teaching, and small group sharing and prayer) I was given space to share with others my present and past struggles with intimacy and sexuality. I was also guided and given space to explore some of the deeper issues in my heart that contributed to the ongoing behaviour.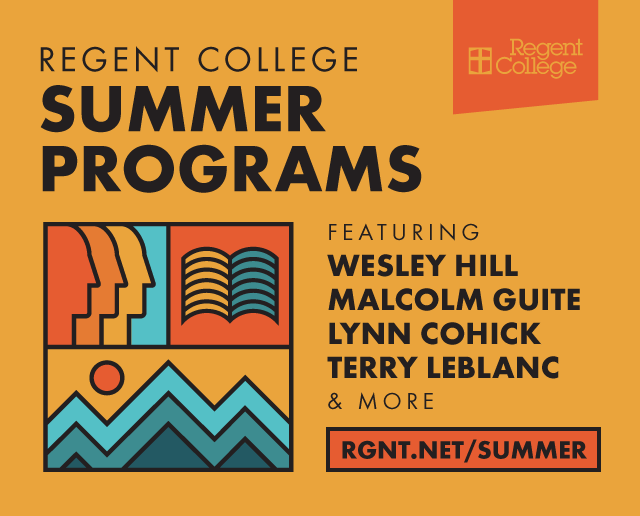 Much like long forgotten plastic wrapped mystery meat at the bottom of a freezer drawer (which we all have!), I had pain and sorrow from my past that I had long ignored and buried in my heart. Journey offered me a safe and mercy-filled atmosphere before the cross of Christ and a crucified Lord where I could dare to bring to light the areas of my heart I had long buried due to shame and fear. I experienced in tangible ways the work of the gospel—the reality that Jesus both takes away sin (what I commit and what has been committed against me) and desires to fill me with his life.
Due to my own experience of transformation, I joined the staff of Journey Canada to provide that same hope to others. I see my ongoing work with Journey as vitally important for the health of the church as many in our pews live lives dominated by the debilitating nature of hidden shame. People carry shame due to past pain, past abuses, their own sin, and due to secret struggles that they believe are wholly unique to them. To combat toxic shame, people need more than correct biblical knowledge or doctrine. They need to engage with a real community in order to be received, accepted, and ministered to.

In doing this work for over 15 years, my observation is that the church at large is doing better in speaking with clarity and grace about sexuality, relationships, struggles, and shame. But the topic of pornography overall still remains a neglected topic of discussion & discipleship. May God raise up more people to minister in this area.