Faculty & Alumni News
Rod Wilson travelled to Australia in July on a speaking tour for Christian Schools Australia. His Fall speaking engagements include an evening session with City in Focus Vancouver (Sept 26), a day-long retreat with Renewal Northwest Ministries in Washington State (Oct 12), the Victoria BC Pastors Retreat (Oct 21-23), and the BC Leadership Weekend Conference (Nov 1-3).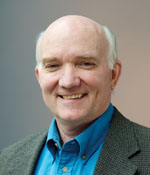 Phil Long is teaching a PhD seminar on Historiography at Golden Gate Baptist Theological Seminary in San Francisco. It began with an intensive week in August and runs periodically on weekends through the Fall term.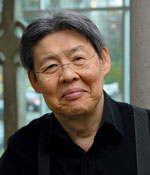 Edwin Hui, Dean of the Chinese Studies Program (CSP), attended two alumni reunions in May: one in Wuhan and the other in Guangzhou, China. Two former PhD students who participated in Regent's joint education project with mainland China have gained prestigious dean positions in Chinese universities—Dr. Zhai Zhihong at Wuhan University and Dr. Sun Xiangchen at Fudan University in Shanghai.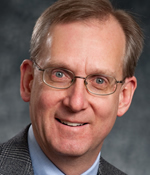 Jeffrey Greenman recently joined Regent College as the new Academic Dean in July. He comes to us from Wheaton College in Illinois where he was Associate Dean of Biblical and Theological Studies and Professor of Christian Ethics. Greenman obtained his Master of Divinity degree from Regent College in 1988.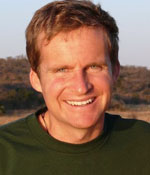 Christopher Hill, a Regent alumnus and CEO of Hands Up Incentives, collected this year's Commitment to the Community Award at IMEX in Germany, Europe's leading trade show for incentive travel. Hands Up Incentive won for their Cambodia and Vietnam trip where participants helped promote and improve education in small villages.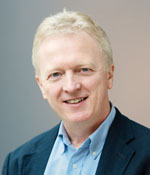 Iwan Russell-Jones will become the first incumbent of the newly established Eugene and Jan Peterson Chair in Theology and the Arts at his installation ceremony to be held at Regent College on October 26, 2013.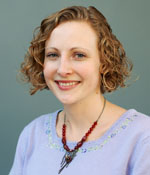 Genevieve Sechter, Receptionist at Regent College, represented the Vancouver Dress for Success Professional Women's Group at a special event in Miami, Florida in July. Genevieve will be creating a community project with this non-profit organization over the next year.
College News & Upcoming Events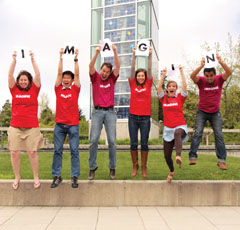 Experience Regent
Want to know what it's like being a Regent student for a day? Come to one of our Experience Regent events where you will get to sit in on a class, attend chapel, tour the campus, and share a meal with professors. Dates are Oct 8, Jan 28, and July 9.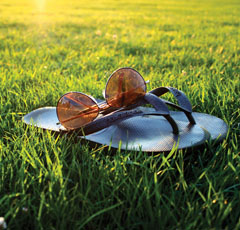 Summer 2014 Preview
Sunshine, mountains, and ocean—the only thing that makes Vancouver even better in summertime are Regent's vibrant courses and evening public lectures taught by faculty and guest speakers. Rod Wilson, J.I. Packer, Jeremy Begbie, and Susan Phillips are among the many names scheduled to teach.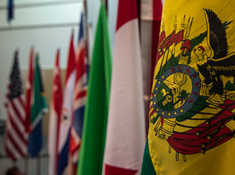 New Concentration in World Christianity
Regent College is offering a new concentration in World Christianity this Fall as part of the Master of Arts in Theological Studies. The emerging field of World Christianity seeks to understand Christian thought and practice around the globe through integrated studies in history, theology, and mission.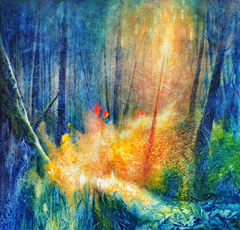 At the Lookout Gallery: Speaking in Oil
Be inspired by the natural scenery and peaceful state of mind depicted in Haitao Yin's oil paintings at the Lookout Gallery this Fall. Yin's style reflects Western landscape painting as well as Eastern traditional culture. Speaking in Oil runs until Oct 17.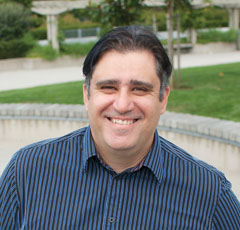 Financial Aid For Students
Nurturing intelligent, vigorous, and joyful leaders can change the world. Help us offer financial aid to students so they can learn how to live out their faith in all of life.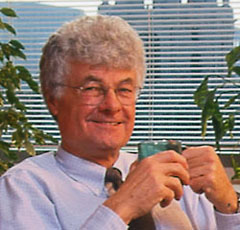 Public Lecture: The Third Third of Life
Walter C. Wright, Jr. will give an evening lecture at Regent on his latest book, The Third Third of Life: Preparing For Your Future. Wright is the Executive Director of the Max De Pree Center for Leadership in Pasadena, California and former president of Regent College. He has many years of experience in mentoring and relational leadership. Friday, Sept 27, 2013 at 7:30 pm.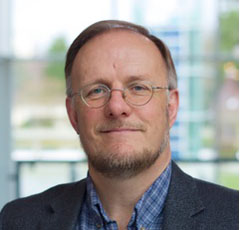 Public Lecture: Whassup?! Reading Culture: The War of Myths and the Mission of the Church
Regent faculty member Iain Provan will give an evening public lecture at Regent College to celebrate the launch of his new book, Convenient Myths: The Axial Age, Dark Green Religion, and the World that Never Was. Provan is the Marshall Sheppard Professor of Biblical Studies at Regent College. Tuesday, Oct 22, 2013, 7:30 pm.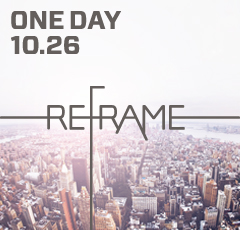 ReFrame In-A-Day
The Regent College Marketplace Institute goes TED Talk-style with a one-time only ReFrame conference at UBC's Telus Studio Theatre (in the Chan Performing Arts Centre). Several of our world-class faculty members will gather to discuss the core teachings of Regent's biblical curriculum. Check the website for more details. Saturday, October 26, 10 am – 5 pm.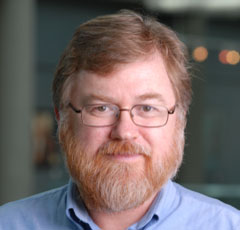 Public Lecture: Were Jesus and Paul on the Same Page?
The Regent College Bookstore presents an evening lecture with Gerry Schoberg to mark the release of his new book, Perspectives of Jesus in the Writings of Paul. Schoberg is the Senior Academic Administrator at Regent College. Tuesday, Oct 29, 2013 at 7:30 pm.