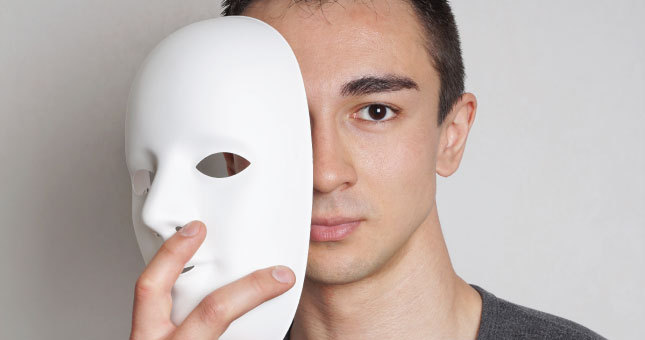 April 21, 2016 / Issue Volume 28, Number 1, Winter 2016 / Profile
Psychotherapy as a Christian
Ed Ng was born in Ontario and has lived across Canada. After studying at UBC (BSc, BEd), he moved to Hong Kong, where he taught science and served as a chaplain at an international school. He returned to Vancouver to complete an MDiv at Regent College, after which he helped to plant and pastor a church in the Dunbar neighbourhood. He is currently a doctoral candidate in Clinical Psychology (PsyD) at Fuller Theological Seminary in Pasadena, CA. Ed and his family live in Vancouver.
Whenever I read someone's intake paperwork, questions percolate. What is the narrative of their suffering? How do their symptoms connect? What will I need to do for the sake of safety? How will the way I interact with them affect treatment? In the midst of all these questions whirling around in my head, I also ask, I wonder how God sees them? All suffering is painful, but particular stories and circumstances can hit me in an unusually intense and powerful way. And whenever I feel that twinge, I also feel compelled to pray.
In the eyes of many, I am a competent professional: coursework at an approved school, clinical practice in approved clinics, supervision with approved supervisors, exams with approved organizations. Yet the gut-twinge that tells me to pray is a return to my not-knowing, to my empty hands, to the mystery of being. I pray, help me to see them as you see them. I do so because I believe that there is no more loving yet honest gaze for us all than that of Christ.
Most of my clients appreciate such honesty and love because very often, they have been told that in order to be loved, they must hold up a mask in front of their faces that hides their true selves. The love of Christ seeks the person behind that mask, and beholds them in a steady and unwavering gaze. Research into psychotherapy has consistently shown that a large part of its effectiveness is founded in the "therapeutic alliance"—the relationship between the counsellor and client and their agreement to work toward certain outcomes using particular methods. What often grounds my relationship with my clients is the way I hold them in this loving gaze of Christ.
There is a perception that all psychotherapy is the same and that going to one therapist or another will mean equivalent experiences. It will not. Psychotherapy is not like a drug that can be administered with cool hands. Since psychotherapy is first and foremost a relationship, and since no two relationships are the same, the healing process will be different with each person I meet. It is not as simple as choosing from a library of proven techniques to treat the conditions we see. Some counsellors may revel in that kind of certitude, yet even in physical medicine there's a degree of uncertainty as to whether particular treatment styles will help. Not surprisingly, this uncertainty is even more pronounced when it comes to treatment that involves two human beings in conversation. Therein lies the art of psychotherapy.
Just as counsellors who are Christian will differ in theoretical and practical orientation, they will also offer different versions of "Christian counselling." Some are very explicit about integrating the practices of the Christian faith into their work with willing clients: prayer, Scripture, spiritual direction. Others are so implicit in their integration that clients may never detect that they are people of faith. Often, when Christian clients find out that I also follow Christ, they ask whether I offer an iteration of Christian or Biblical Counselling. I tend to reply that I am a Christian, and that I offer psychotherapy out of the ethic that the Lord is a God who heals, very often through the presence, experience, and words of others. This is usually not what most Christians expect to hear. Since I work with people from all creeds, faiths, and cultures, it is violent and unethical to assume that every person I meet needs in-session prayer or that the admonishment of sin via quotation of Bible verses will cure their souls.
What I have discovered to be most helpful and translatable across the variety of contexts I have worked in is to hold high horizons for humanity. Yet these horizons are not only of my own construction. It is my conviction that God's kingdom is breaking in all around us, especially in the humanity he loves. This ethic includes the idea that alleviating the suffering of others is a part of the missio Dei. As such, offering psychotherapy as a Christian is more than just delivering a prescribed set of practices; it is entering into vulnerable yet sacred moments with others, where pain can be rooted out, the knot may be loosened, and life can flow once more. Practising psychotherapy as a Christian means working alongside the Spirit in the restoration of the soul, the life, and the self—not just for the individual's sake, but also for the redemption of the systems in which that individual lives.
It may seem strange that the small and often unnoticed work we do could have such a large impact, but God's way tends towards choosing the weak and insignificant over the strong and powerful. I often need to remind myself of this when I am lost in the thick weeds of human existence, because despite psychology's efforts, people remain complex beings. In practice, what I intend is for all who meet me to feel welcomed, to feel accepted as they are without conditions for my curiosity and care, and to start trusting that as we consider their wounds together, renewal may come. Even though I will inevitably have theological differences with clients and colleagues, we almost always agree on this: that we are here, together, for healing. In that sense, we are aligned with the purposes of God. Offering psychotherapy as a Christian is my attempt at joining with what God is already doing.